"Sing For Life" Concert
Wallace's closing concert is in Beijing ( September 24). Tickets were in high demand as who knows when this boy will have another  concert.  Many fans even post up their frustration by hashtagging  "Hard to get a ticket for Wallace Chung's concert."  If you are one of those disappointed fans, remember everything will be a thing of the past (that did not help, did it? …LO L).
In August though, Wallace had 2 concerts: One in Guangzhou on the 6th and the other one in Shenzhen on the 13th.  During the weeks leading up to the concerts, Wallace had posted on his weibo asking if fans whether they would like to hear one more song or listen to him talk more. Well, it looks like the fans have spoken up, because he sure did take his sweet time talking between performances.
Thanks to Haha, the following clip is a good example of some topics Wallace talked about:
"In 1995, I released my first album. At that time, I was taking photos in Kending. Since the sun kept stalking me—it just followed us wherever we went, the company simply called me the Little Sun. (Fans: Little Sun!)

I am not talking about where the Little Sun [nickname] came from, but do you want to listen to what I'm gonna say? (Fans: Yes!) I know! Today what I would like to share with you is my stories on the path of music. (LMS: Mandarin!) [The fans shouted "Mandarin" because Wallace tried to say the word "stories" with a Beijing accent.] ... ... ..." Full article @ Haha China

Links to HD photo of Wallace concert: Shanghai, Guangzhou, Shenzhen 
Airport Fashion
It's always interesting to see what stars wear at the airport. By now I feel this blog should have a whole collection of Wallace's airport fashion, but surprisingly, he doesn't really have many fans waiting at the airport snapping pictures of him. Most of the past images were blurry and not worth the post. This goes to show how private this man wants his life to be off work and how respectful his fans are.
The following images captured Wallace at the airport on the way to rehearsing for his concerts. Images were not as clear, because Wallace's staff were trying to block off the photographer.
Fancam Songs with English Sub
Wallace sang his signature song  One Day We'll All Grow Old at the  Guangzhou concert, as he did at every concert. This fan's video was very clear, which makes me wonder how great the security was at the concert.
Another pretty clear fan video of Wallace singing "Why Love"—the OST from his latest drama My Sunshine. This is not the full song and the clips  were edited. The clips were from his Shanghai concert.
Posters for General and I
The shooting of "General and I" almost came to a close and these are the character posters: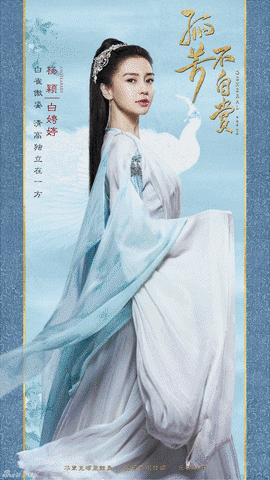 For the full HD photos of this drama, check out our Facebook General and I photo gallery of this drama.
Set Visit Back in July
This must be the epic scene where Chu Beijie went back from the palace to see Pingting. By the time he arrived, Pingting had already left due to the Prince's bad scheme. To make peace, the princes only passed on Pingting's letter to Beijie that tells him not to cause anymore deaths and hence, a very long separation for the lovebirds.  😦
From the look of the BTS,  we're going to get a few variations of Chu Beijie's hairstyles.
Blooming Flowers Character Posters
For the past month, all the character posters for Blooming Flowers' (the official English title has not been release yet) cast have gradually been released with Wallace's character being the last one.
For the full HD photos of this drama, check out our Facebook Blooming Flower photo gallery of this drama.
Lee Min Ho Mentioned Wallace
"I thought Zhong Han Liang was meticulous, an excellent performer, and a deeply seasoned actor. I was really surprised to hear that he had never played a comedic character before A-Yo (the name of Wallace's character in Bounty Hunters). He brought himself to the shoot fully prepared and always had precise ideas of his own when we discussed the scenario. We talked a lot because we were in many scenes together. In a scene where Lee San (LMH's character) hit A-Yo, he asked me, "hit me harder so that my eyes could pop out," which indeed surprised me (laughs). "   Credit: Sinophile_k weibo
Lee Min Ho's interview was featured on Cine21 magazine, Aug 16, 2016, to further promote "Bounty Hunters." The magazine is a professional Korean movie magazine.
Weibo Update
Haha: Wallace posted a weibo to promote the movie "Mountain Cry" which features his "Tik Tok" co-star Lang Yueting:
 A story set in darkness, regarding the sunshine. 

This is a combination of all the promote videos for Wallace's concerts, which was shared on Wallace's weibo as well.
Rumored Project
The upcoming drama adopted from the novel by Le Xiao Mi ( (凉生,我们可不可以不忧伤) ) has landed director Liu Junjie (My Sunshine). The rumored cast includes Wallace Chung, Ma Tian Yu, Sun Yi, and Jackson Wang. I don't know how Wallace can fit any more projects in his near future. This rumor will likely be false, but can we still have Ma Tianyu and Sun Yi as our OTP? They are so adorable together! 
Artwork Section
Won: During my soon-coming-to-an-end summer, I had the time to brush up on my multimedia skills, hence, you Wallace's fans get to enjoy some silly stuff I've been playing around with. If you have some awesome quotes from any of Wallace's movie/drama, feel free to share them as I'll like to forever engrave them into the GIFs!  😉

Awesome Weibo Fan Art
Nobody appreciates a good piece of artwork like me; hence, let's wrap up this month's news update with this poster of Wallace's classic characters.
Nobody appreciates a good piece of artwork like me; hence, let's wrap up this month's news update with this poster of Wallace's classic characters.http://i1356.photobucket.com/albums/q734/OurSunshineWC/2016-08%20August%20News/14_zpskhrylukm.jpg