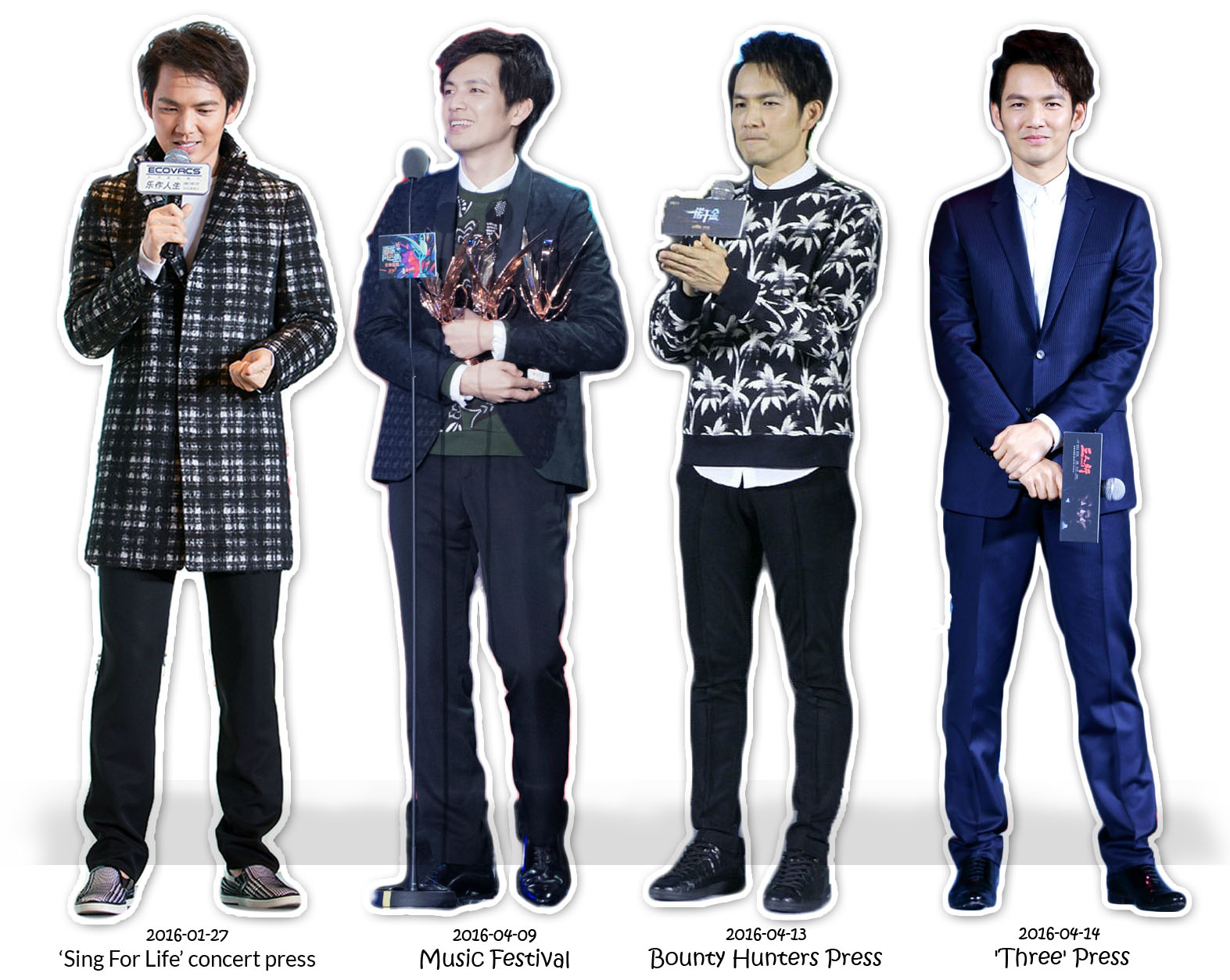 Wallace had a super busy 2016 especially with the release of his 3 recent movies. He often did local theater visits, had his own concerts, attended award shows, and had many back-to-back press conferences. As a result, Wallace's overall fashion for 2016 was rather well diversified ranging from formal wear to laid-back styles.
There's a saying, from where I'm from, "Sweaters are for old men." It means they don't care about looking eye-catching. I'm glad to report that WC has toned it down for 2016. I remembered in 2015, when I see him do press conferences, I associated the phrase "Another sweater?" with Wallace quite a bit. Now don't get me wrong, sweaters are a must in everyone's wardrobe.
It's very clear to me now that the way Wallace dresses reflects the kind of person he is.  He may be a celebrity, but he's just a normal citizen at heart. I do not sense "attention seeker" as nothing he wears screams "What were you thinking?" or "Please fire your stylists right away." He also doesn't endorse designers' silly trends that are being pushed forward just so the everyday people would follow those trends.
Many females and young hip actors are guilty of this. I've been rolling my eyes a lot lately at all those celebrities at the airport wearing awful assembles. I don't care how much the fashion houses are paying for the celebrities' endorsement, but put some sense into your fashion please. It's not like those celebrities need the money anyway (let's be honest fashion brands are only targeting popular and well-established celebrities). So, for that, I commend Wallace for sticking with age-appropriate attires and staying sane.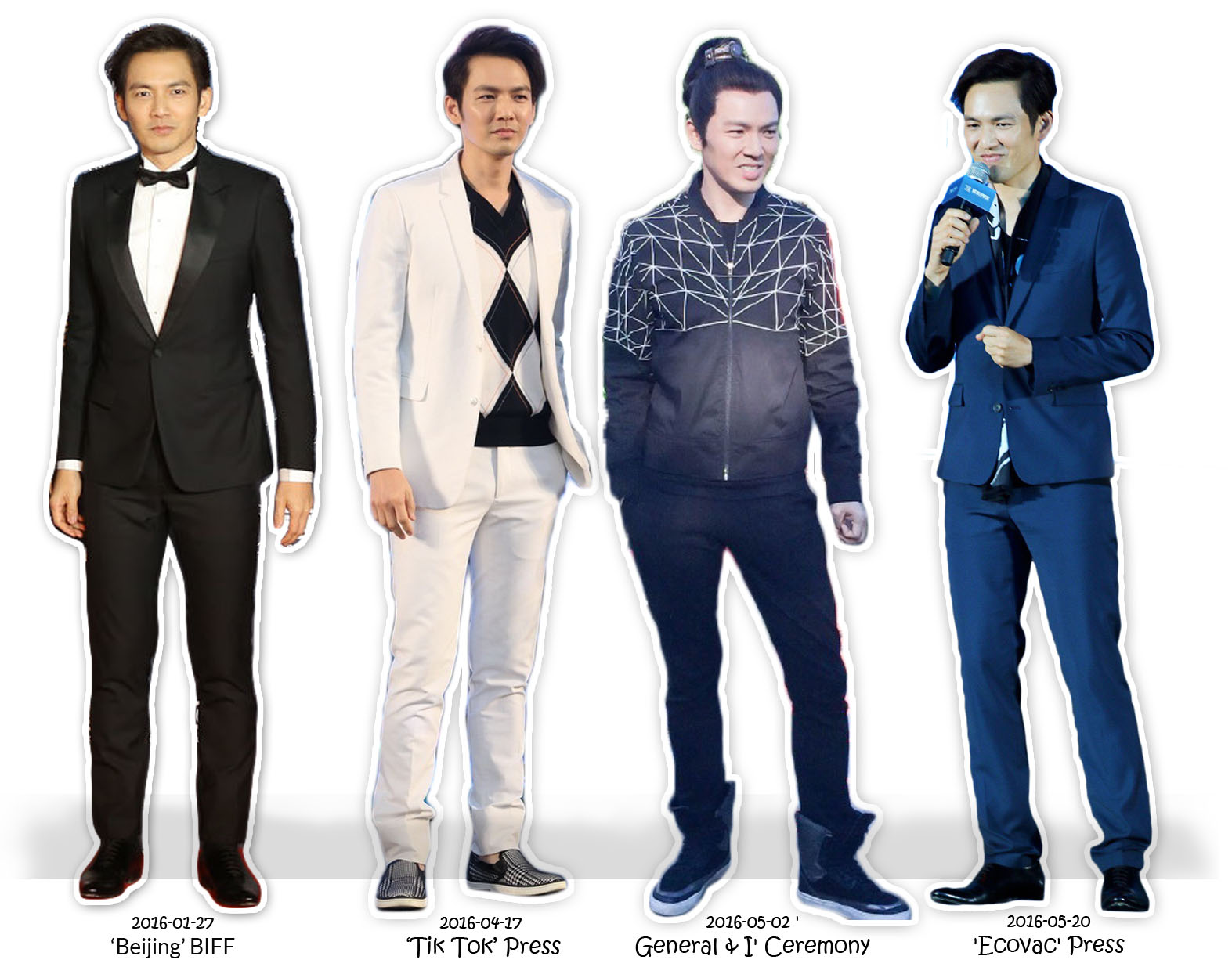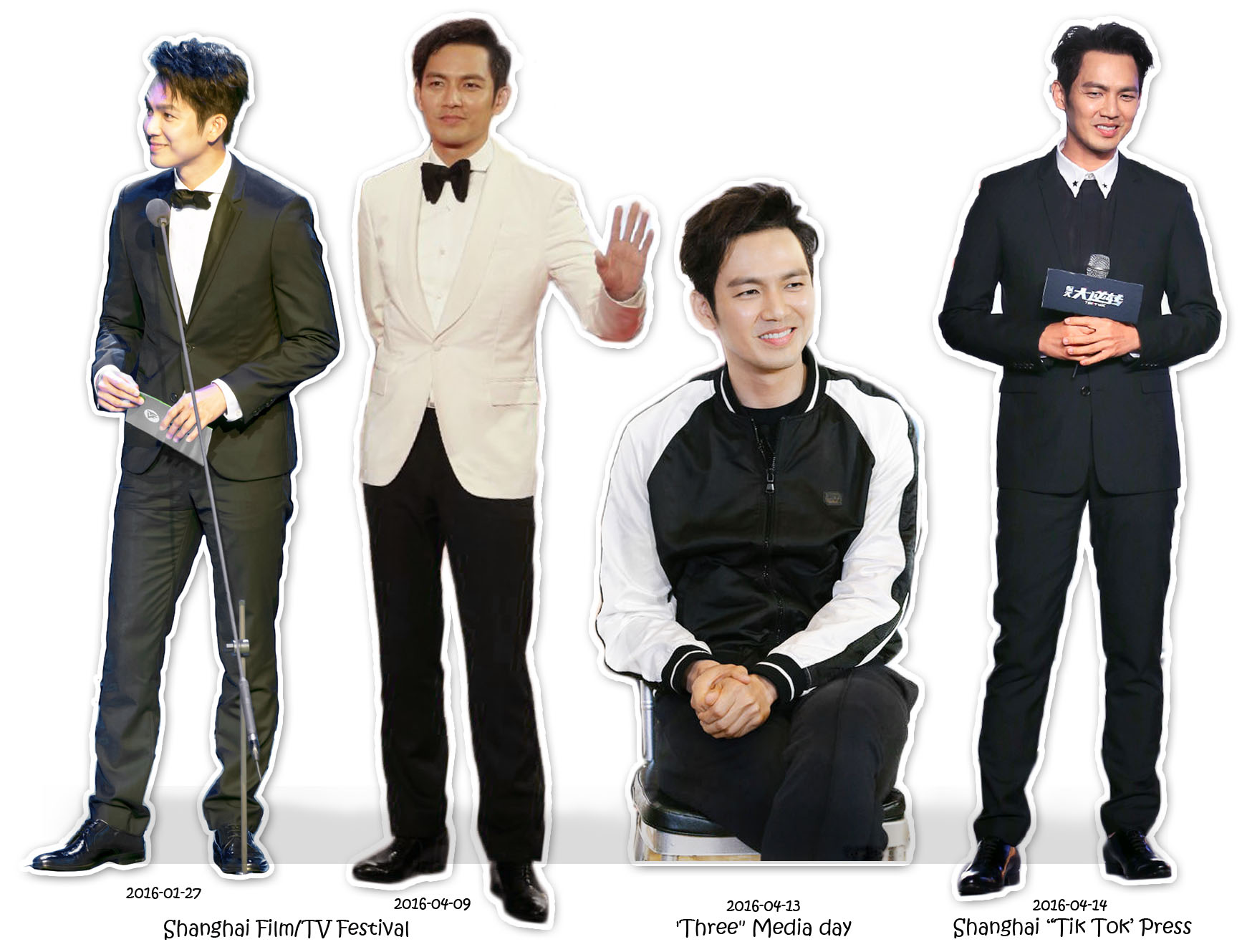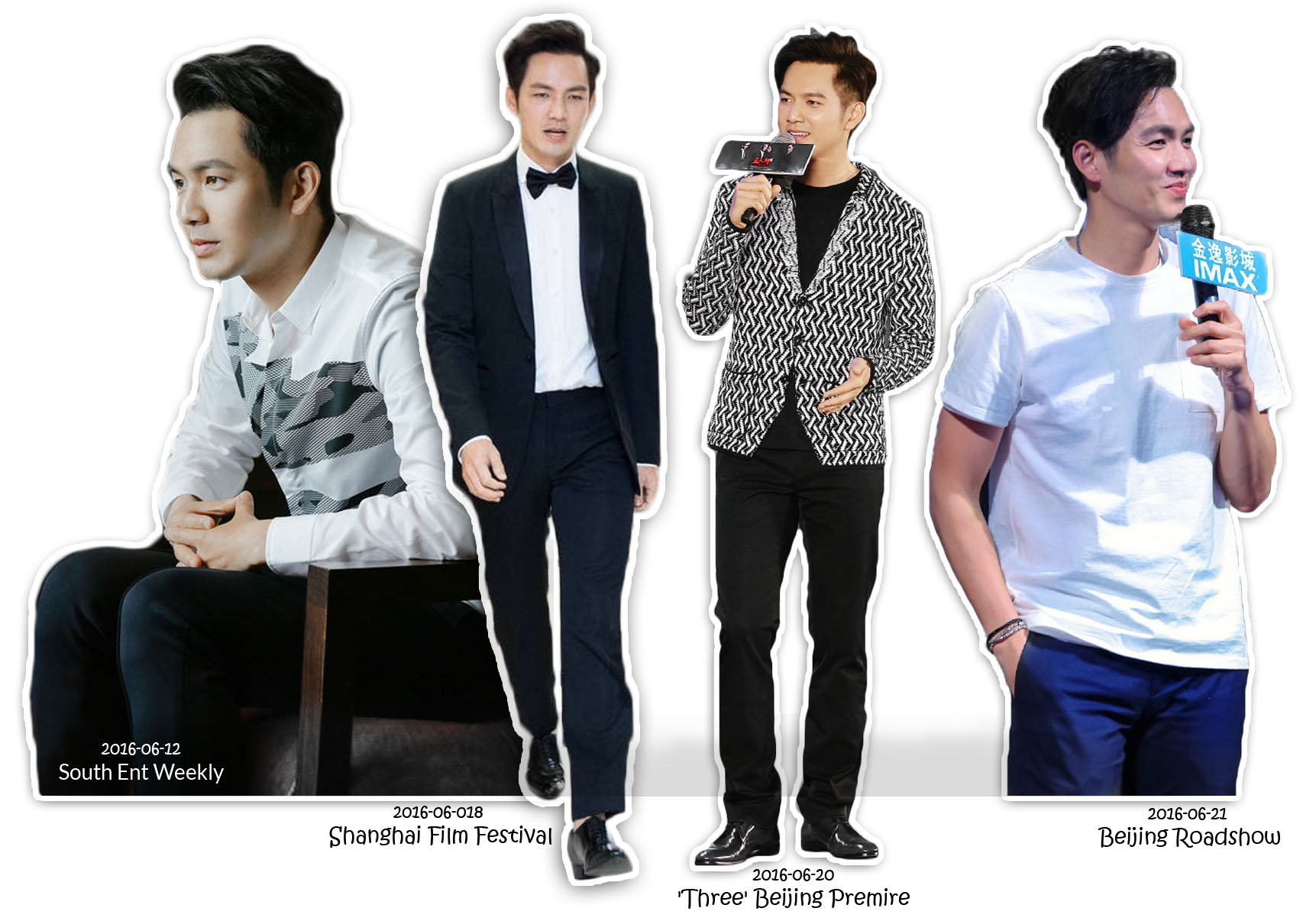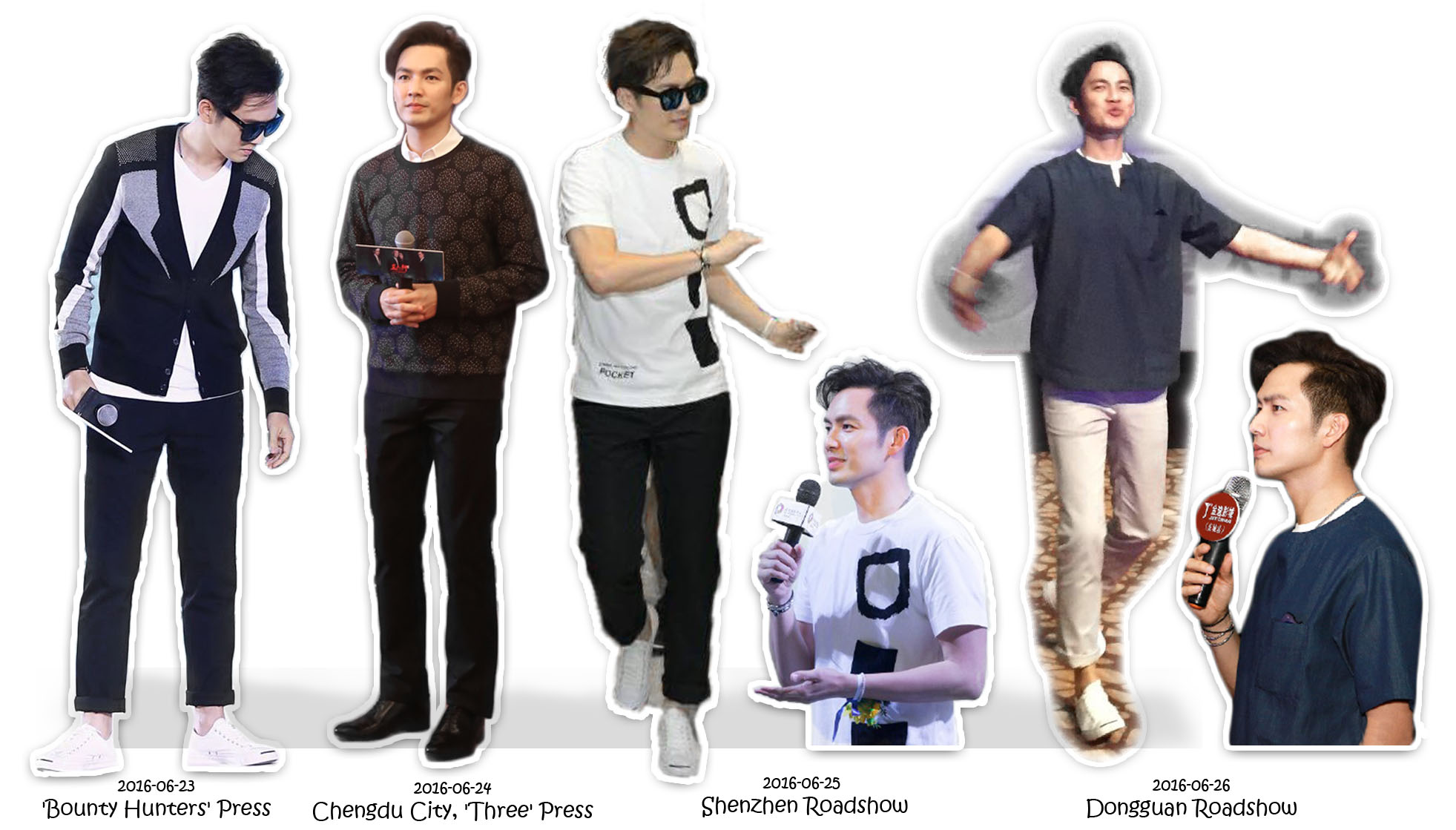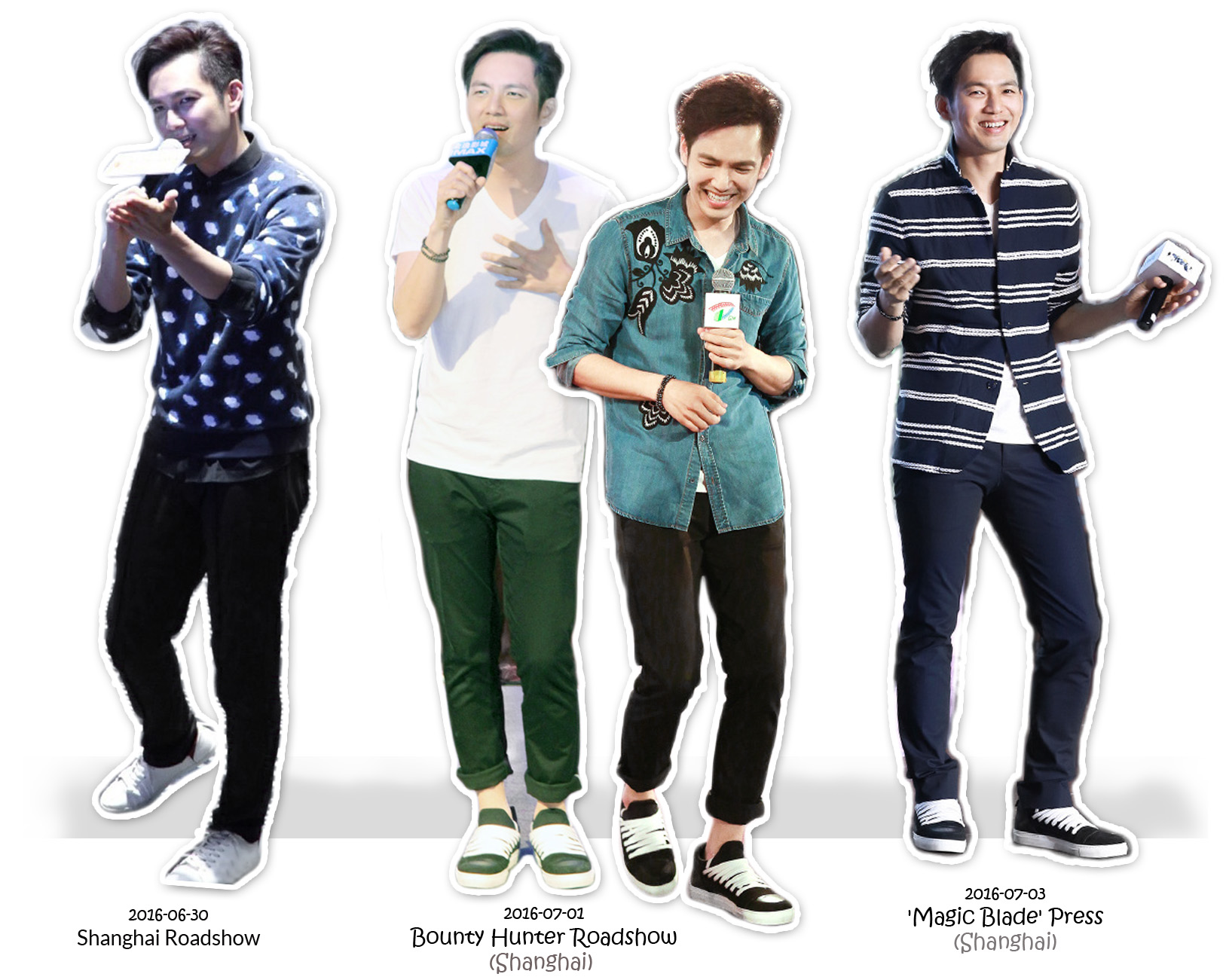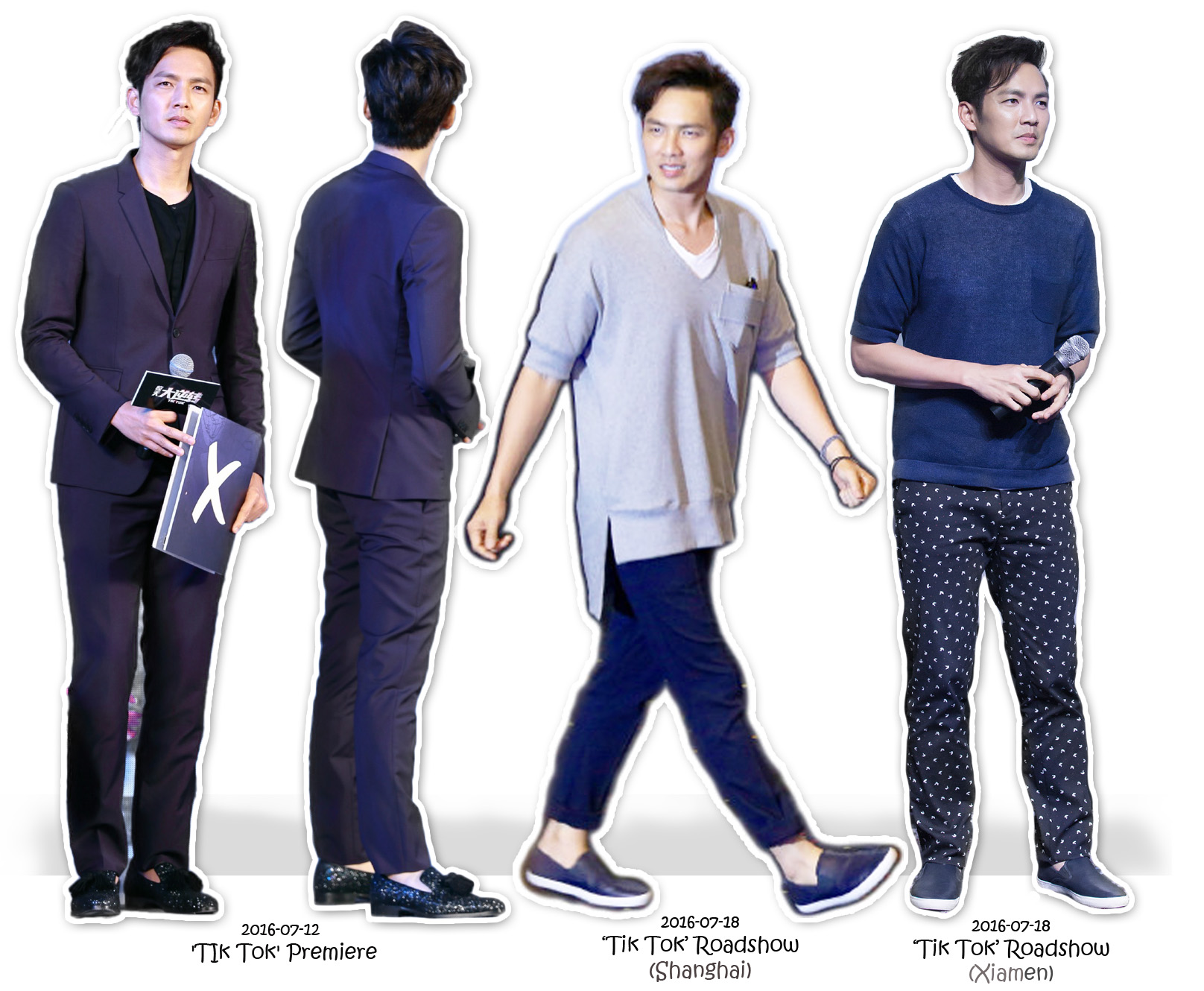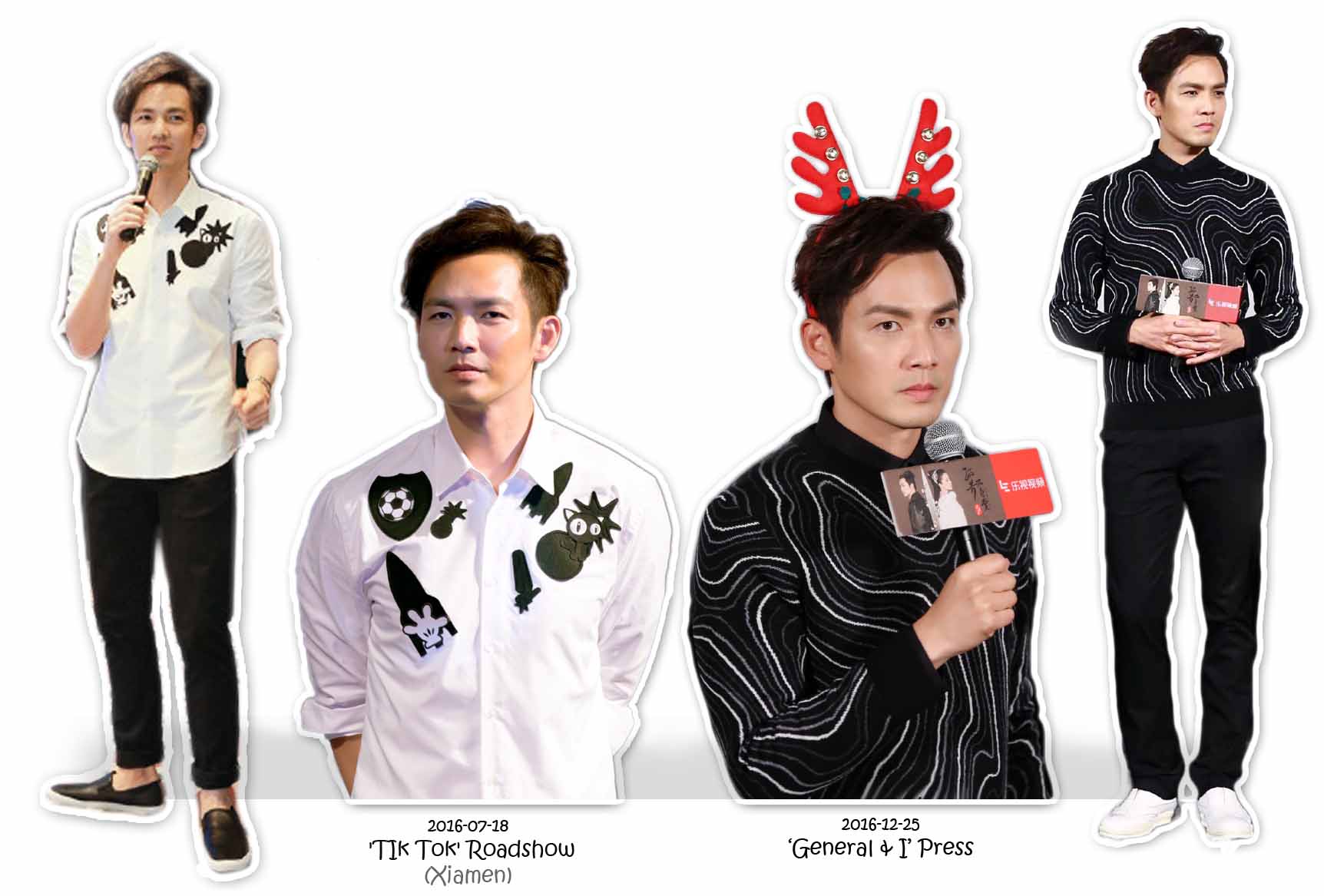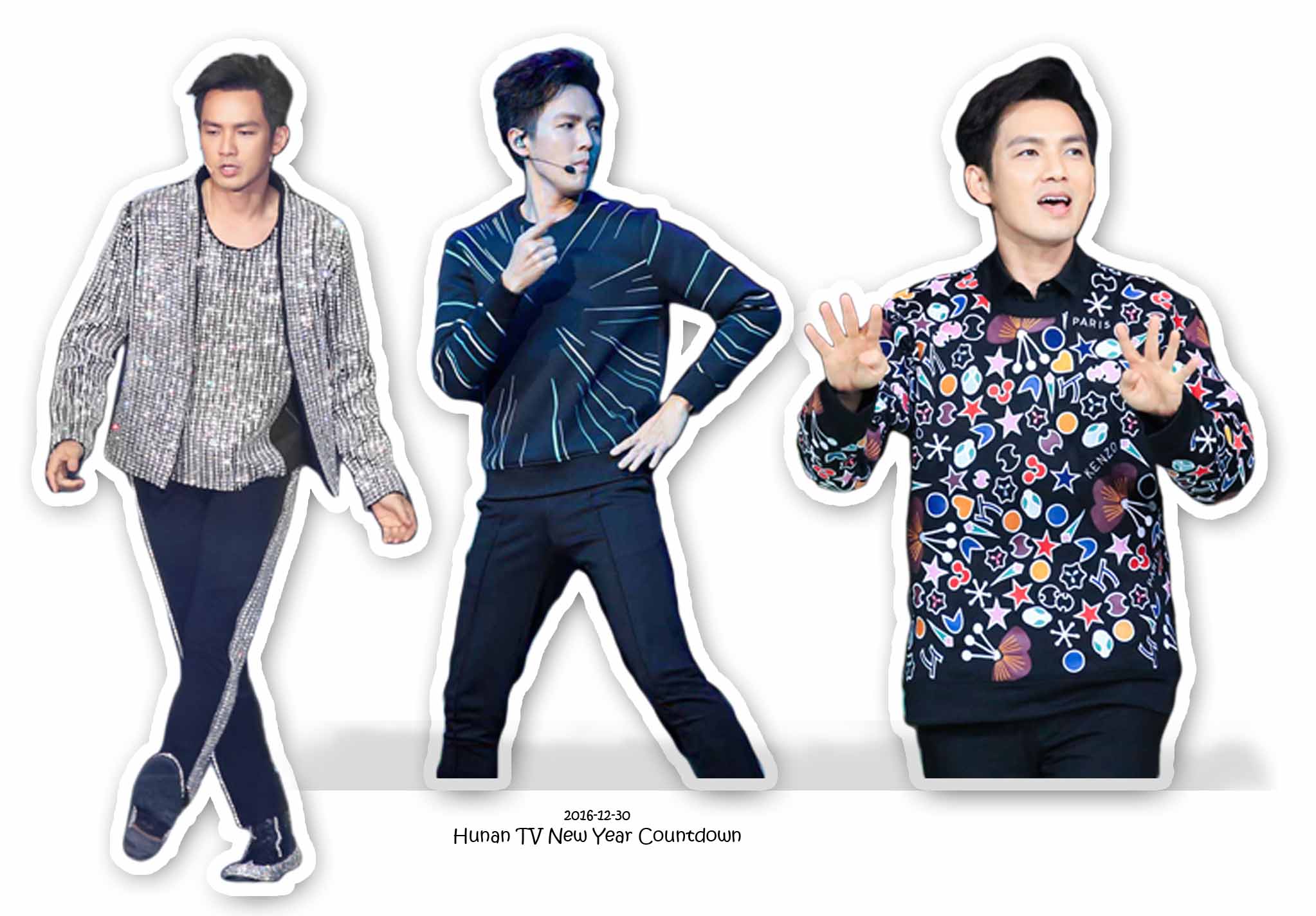 'Sing For Life' Fashion
As Wallace's Sing for Life whole collection of wardrobe is part of an act and represent a theme; hence, I admit I was a little harsher when I did my review (see post here). I still stand true to what I said before, I would like for him to work with another designer. A nice pair of shoes finishes off an overall look, and that in itself is the easiest to accomplish, but unfortunately it was not the case here.
By no way am I really complaining. It's more of a professional suggestion to enhance what's to come. I've seen crazy images of  Aaron Kwok and Raymond Lam's concert fashion and let's just say Wallace is very tamed. I probably would not have a lot of good things to say about those two other artists.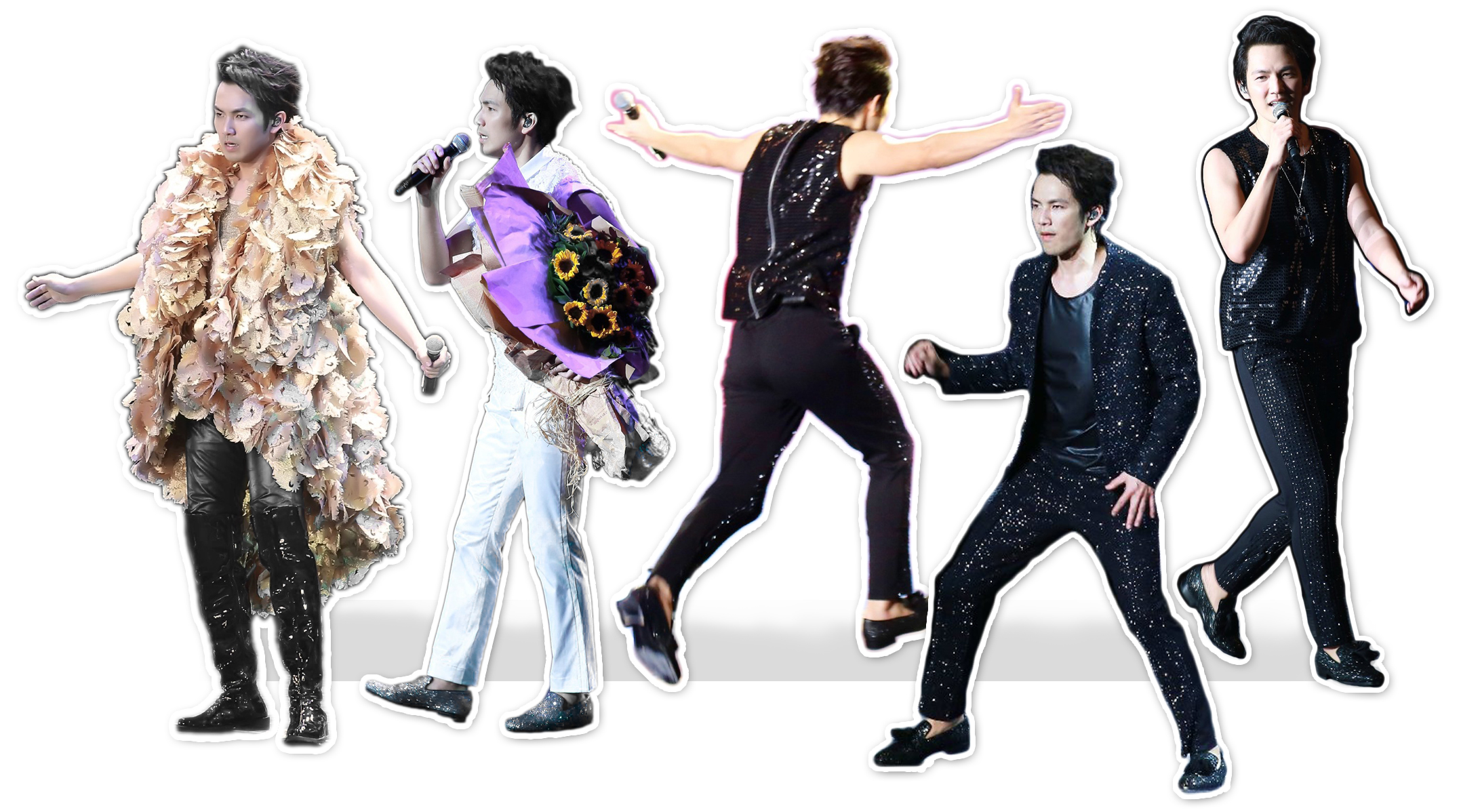 Airport Styles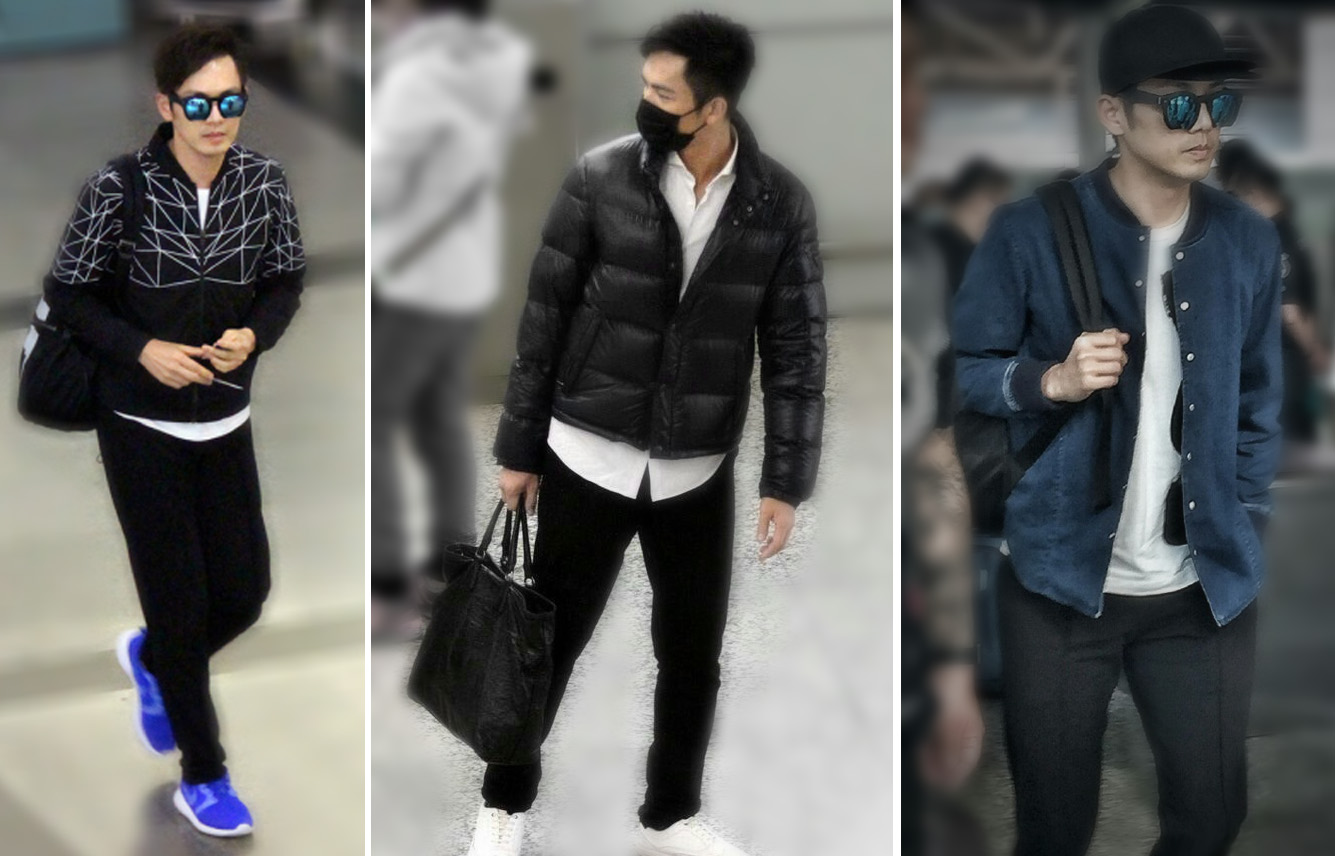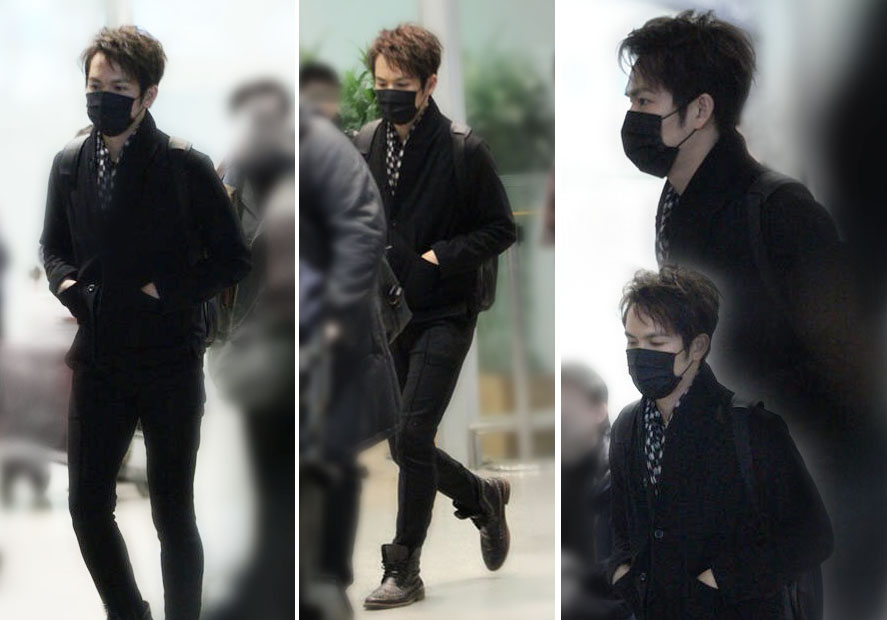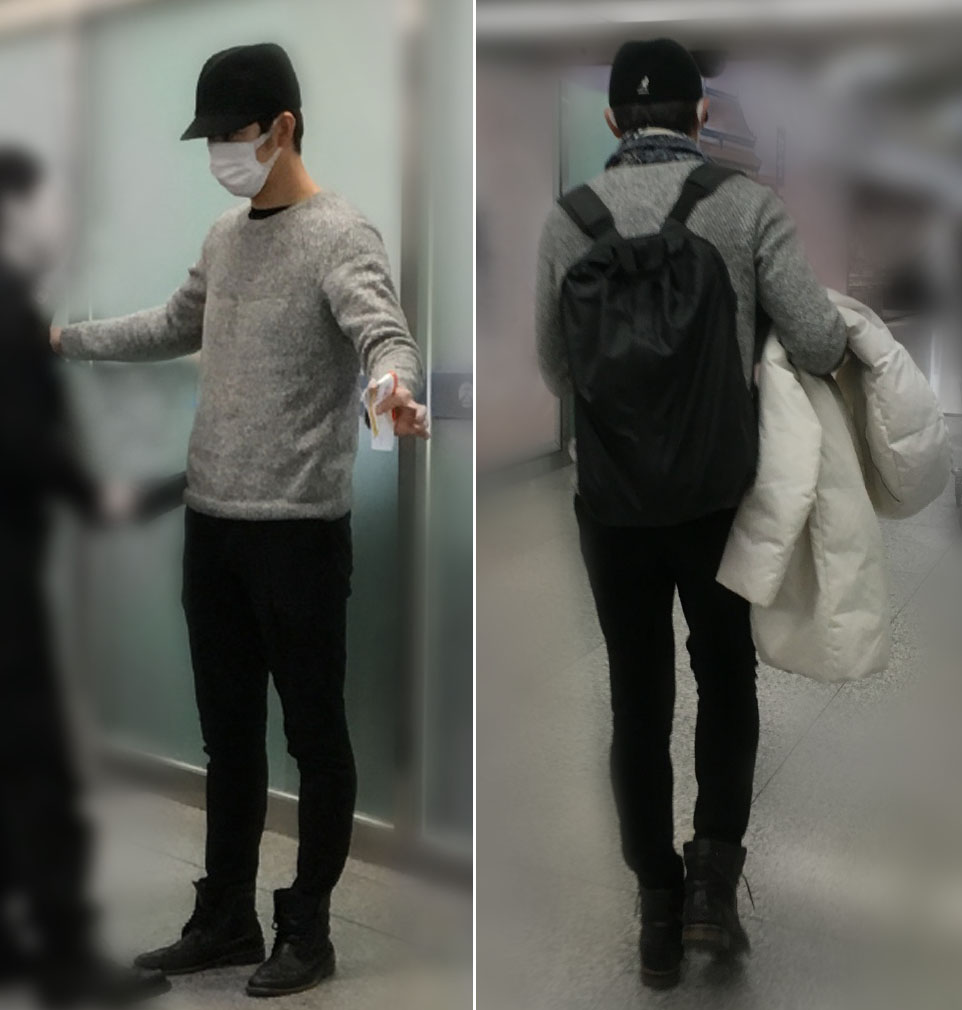 ---
Narrowing down our Favorite Looks
Peanuts prefer Wallace dressing down with no fancy stuff. Airport Wallace is what she likes the best.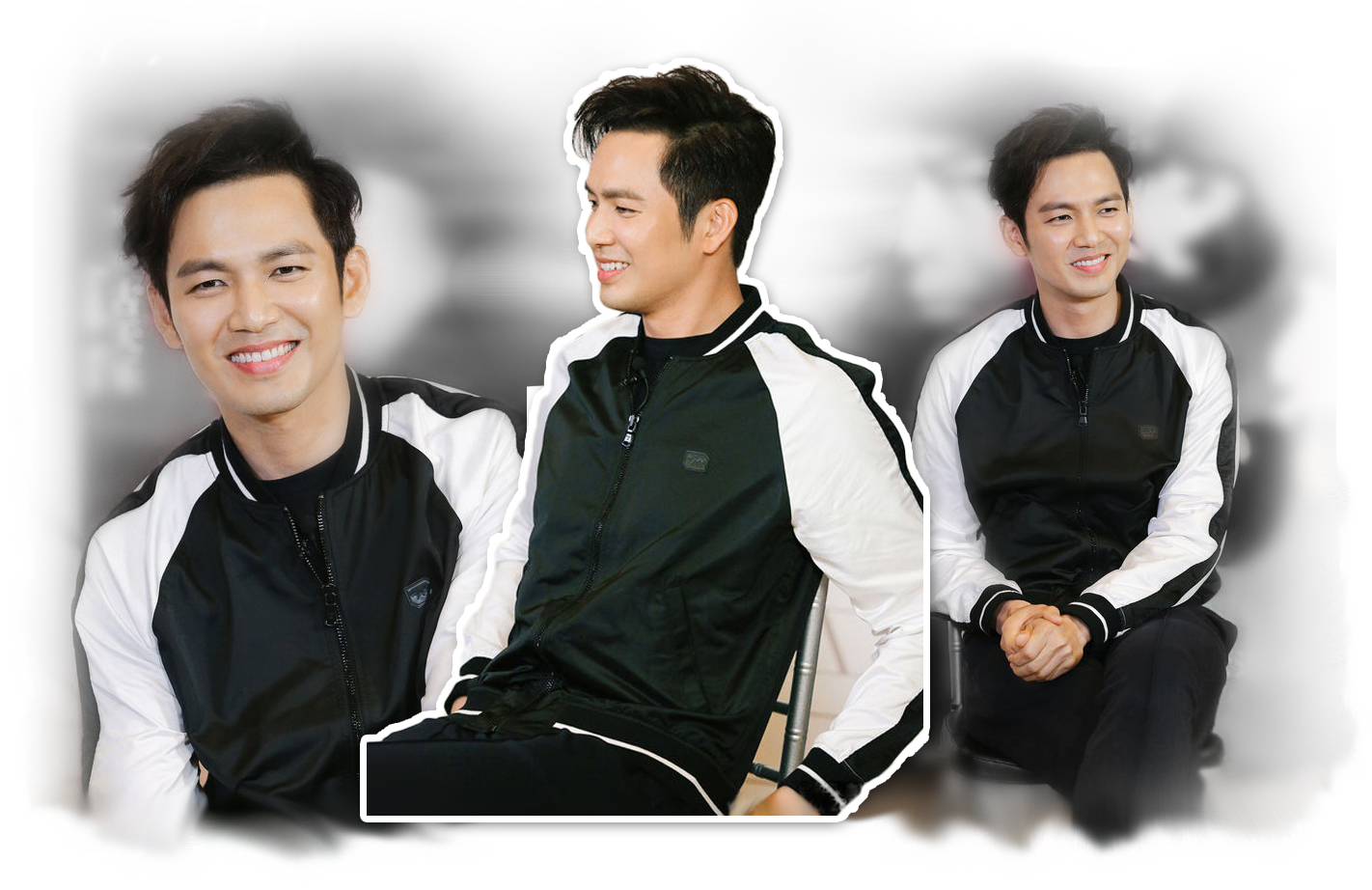 Won: I love this look! It's very casual and clean. Plus he paired it off with that favorite pant (s) of his.  😉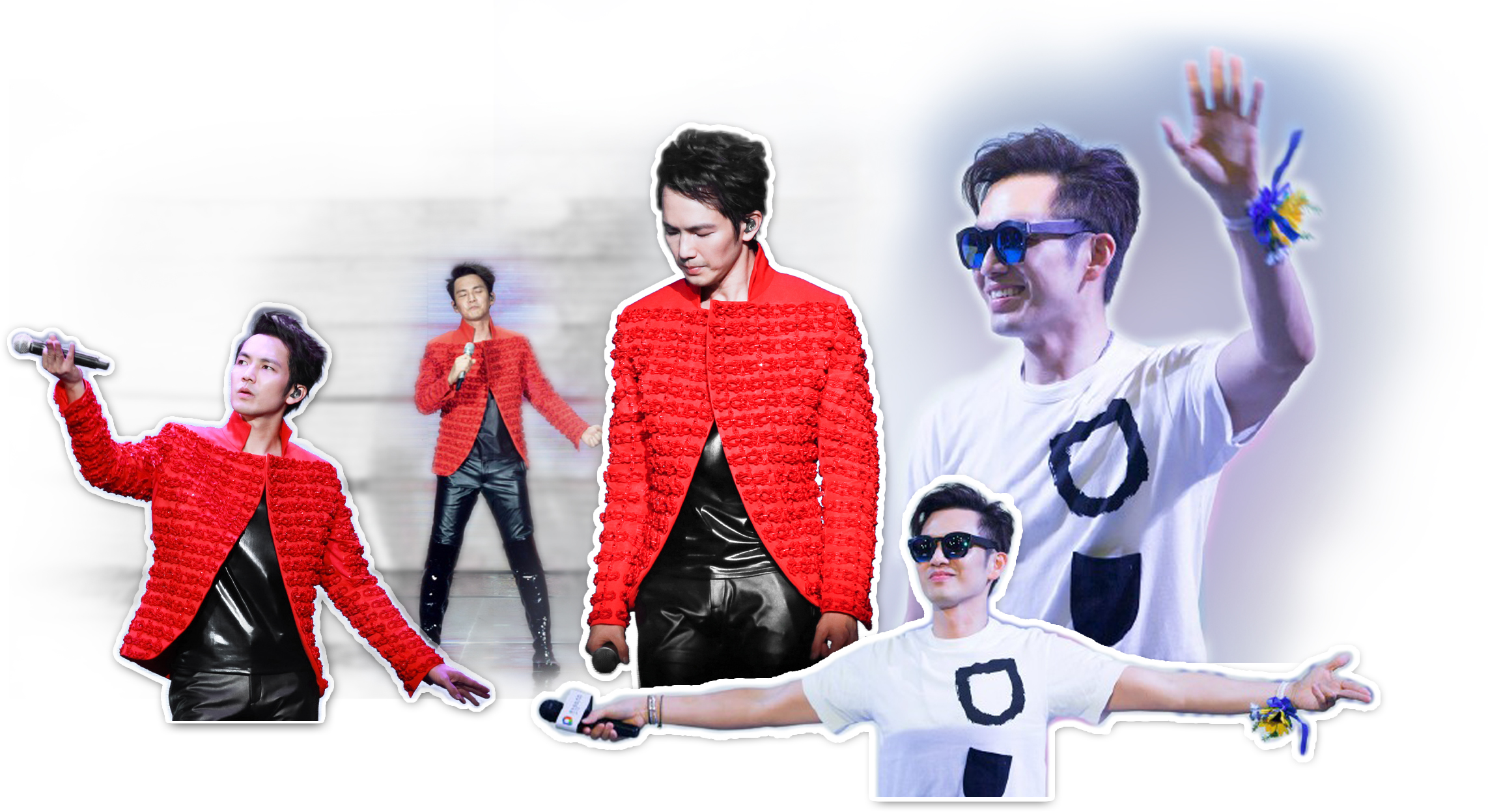 Haha: I like the red jacket look (dashing) during the Sing For Life concert tour and the 2016-6-25 Shenzhen Roadshow look (simple & childlike).