Peanuts: The review below is written by the winner of the 2018 Wallace Chung Calendar Giveaway.  Wallace really has a lot of fans in Malaysia 🙂 As you can see, it is very easy to win, no need to cross mountain or river 😛
Among all the Wallace Chung's movies and Chinese dramas, the film "Three" was one of such high standards that it led him to greater heights of acting.
There were a few challenges which he had to face, including having to act on a hospital bed with minimum movements, many facial expressions, memorizing multiple scripts and slow motion scenes – all which he performed marvelously.  Director Johnnie To and actor Louis Koo have certainly created some healthy pressures and challenges behind the scenes to motivate Wallace to understand movies and act with deeper emotions.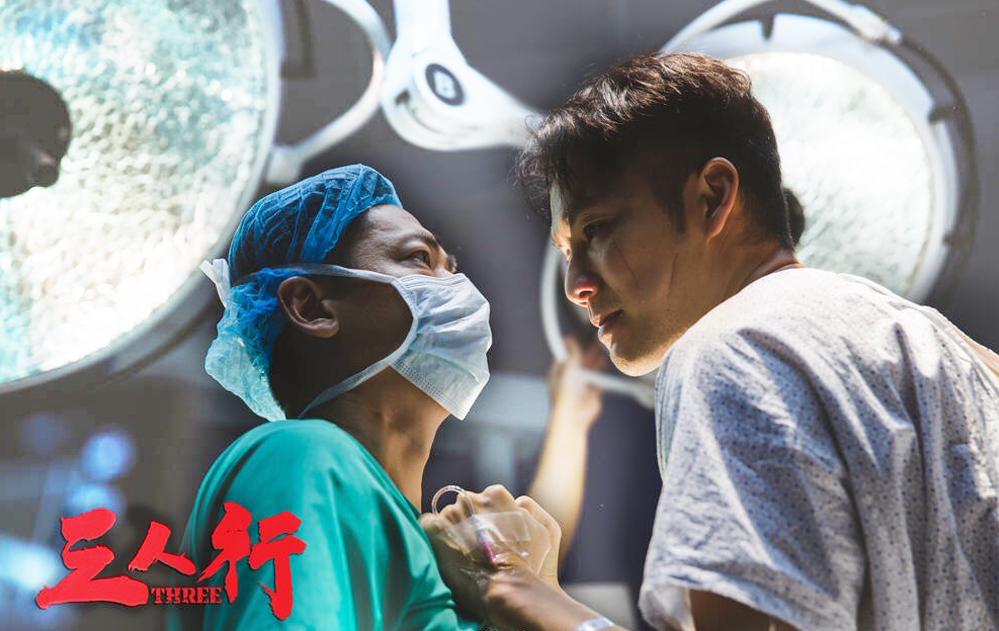 The entire movie was filmed in a mock-up hospital, small compound, and the plot is simple but realistic.  There were only three main characters, which is good enough to keep one intrigued and continue watching over and over, with some new psychological thoughts each time.
Director To has also put every effort into the details, including setting up Wallace to learn the actions of a patient with epilepsy attacks and neurosurgeon operations scenes.  Every detail of the scene is carefully planned, including measuring the height and positions on Wallace's fall from the building and it takes days of rehearsal to make it perfect.